One Size Does Not Fit All
What Raising Kids and Practice Workflow Have in Common
By Robin Mattson
As I sat down to write this article, I looked back on all that brought me to where I am today. As I navigated a career path, I also began the journey of becoming a parent, and that started the wonderful, crazy ride and the most rewarding challenge of my life: raising kids. Excitingly, I entered parenthood with very little training, but armed with knowledge from Dr. Spock and an abundance of advice from well-meaning relatives and friends that had walked in my shoes before me.
Little did I know that the "one size fits all" did not fit my three very unique children, as they came into this world with their own personalities, likes and dislikes. These preferences crossed over into their choice of food, clothing, friends and activities. I quickly learned that there was no "one size fits all" approach to parenting.  But as they grew into adulthood and learned to individually express themselves, there was always a common theme in our household, a fundamental philosophy of our family core values that resonated with each. Even though each of my children required a slightly different parenting style, it was always built on our shared family values.
Meet the Customer Experience Team
When I stepped into my role at MacuLogix to lead the Customer Experience team, I was once again reminded that one size does not fit all.  I had a talented group of  individuals who shared a common set of core values, yet each had a unique perspective and background. Collectively, they have over 100 years of experience in ophthalmology, optometry, and healthcare.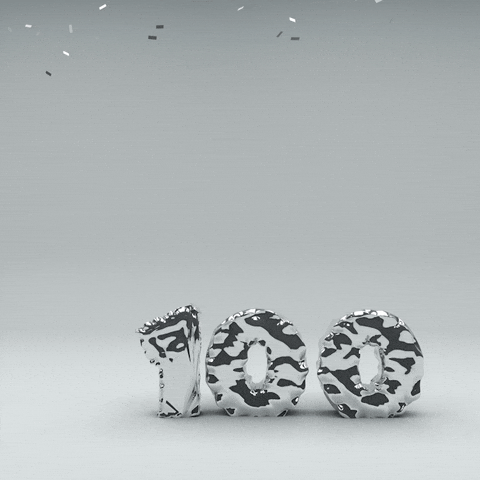 As a team, our job is to own the entire customer experience from the  moment the practice says "YES to AdaptDx" and becomes a customer of MacuLogix. It all starts with our Logistics Manager, Julie Wentzel, who is the first post-sale contact and coordinates the shipping and installation of the instrument into the practice.
The customer is then contacted by one of our Practice Management Consultants  to set up an orientation call with all key stakeholders in the practice to understand the office dynamics, workflow and prepare for training day where we engage and involve the entire office.  Our Practice Management Consultants  work tirelessly with a lofty mission of providing eye care professionals with the tools and education they need to create AMD Centers of Excellence.
To round out the team, we have our Customer Support Manager, Laura Walter, who is the resident guru, next to our co-founder and Chief Technology officer, Dr. Greg Jackson.  Laura participated in the research and clinical trials and knows the AdaptDx inside and out.  She has seen every type of result that has ever been produced.  Have a clinical question or a dark adaptation test interpretation?  Ask Laura!
If you've seen one practice …
At MacuLogix, my colleague Armond Dantino frequently likes to remind us that "if you've seen one practice, you have seen one practice." Each practice has their own uniqueness and individuality that makes them different, not unlike my children.  For an integration to be successful, we focus on the common core values and utilize that infrastructure to customize for that practices workflow.  The three keys to success are an office protocol, agreement on key objectives, and a willing partner. These are discussed and developed before training day with the doctor and any individual responsible for the favorable outcome of integration.
One size does not fit all, however two sizes fit most
The protocol typically outlines roles and responsibilities, as well as the who, what, when and how, with the objectives outlining the goals of the office and how to achieve them.  Every person in this process is critical to the success of the office, starting with the front office staff. Our two main protocols have been developed over time based on feedback from successful practices as well as the experience and expertise of the Customer Experience team.
The first and most desirable protocol for a majority of practices is the rapid model, which integrates the AdaptDx  dark adaptation testing into the same visit for patient convenience.  This model is not very different from integrating dry eye diagnostics into the annual or routine visit, and quickly identifies and differentiates the patients that will need follow up with a more comprehensive exam.   Minor adjustments to the schedule and flow can accommodate this quite easily.
The second protocol, a specialty testing day model, involves the patient returning on a designated testing day for the AdaptDx and other special testing. Each one of the models can be modified, adjusted, and customized for each practice, as the practice success and satisfaction is our #1 priority.
The process might change, but our mission remains the same
Over the last several years, MacuLogix has assisted ophthalmic and optometric offices with integrating the AdaptDx dark adaptation testing.  Have we encountered some challenges?  You bet.  We are in a constant state of process improvement; however, our values and philosophy remain constant.  Our quest is to empower our customers to provide their patients with the best possible AMD testing and treatment, so that their vision outlives them. To achieve this, we focus on seamlessly shipping, installing, training, integrating and helping customers optimize the AdaptDx technology into their practice.
Our team would love to work with your office, and we are up to the challenge of helping you eliminate blindness caused by age-related macular degeneration!
Back to my kids, each one has successfully reached adulthood, without too much wear and tear on me or them.  Each has chosen a different career path, and the path to that career. And low and behold, we seem to like spending time with each other and embrace our uniqueness. Hmmm, that sounds a lot like my team and my customers – unique, successful and fun to be around!
Sincerely,
About the Author
Robin has a unique background encompassing sales, training and implementation of products and services in the rapid diagnostics and medical device sector. Prior to joining MacuLogix as Vice President for Customer Experience, she was Director of Training and Clinical Apps for Quidel Corp, a major American manufacturer of diagnostic healthcare products. Robin also held sales and training leadership roles at RPS Diagnostics, Alere, BioStar and Johnson & Johnson. She earned a BA in psychology/sociology at Miami University.
Connect with Robin on LinkedIn: